Sitting down and writing a marketing plan can be daunting, especially if you don't have a marketing background or prefer to be mastering your craft. So let us assure you, a well thought out marketing plan will ultimately save your business valuable time, resources and most importantly, boost sales.
At the end of this article we've included a link to an example of our marketing plan template for you to reference. Read on to discover 5 proven elements of a successful marketing plan.
1. A Current SNAPSHOT
It's hard to plan for the future if you don't know where you stand right now. A situation analysis is the nuts and bolts to any marketing plan. It allows you to outline what is happening right now and gives you a benchmark to compare future performance. Delve into your strengths and weaknesses using a simple SWOT template and you'll discover potential threats and opportunities. Outline topline performance indicators for the business, and familiarise yourself with marketing metrics such as website visitation, new sessions v returning visitors, channel specific traffic, average purchase value, bounce rates, engagement rates and cost per lead. Instead of simply listing numbers, why not visualise the data using an infographic.
Understanding the market you are operating in is viital. Where is the market heading? Is it in growth, decline or holding? Get comfortable getting to know your competitors intimately. Know who they are, what they are doing and how well they are doing it. Take a look at their chosen communication channels, digital and content strategies.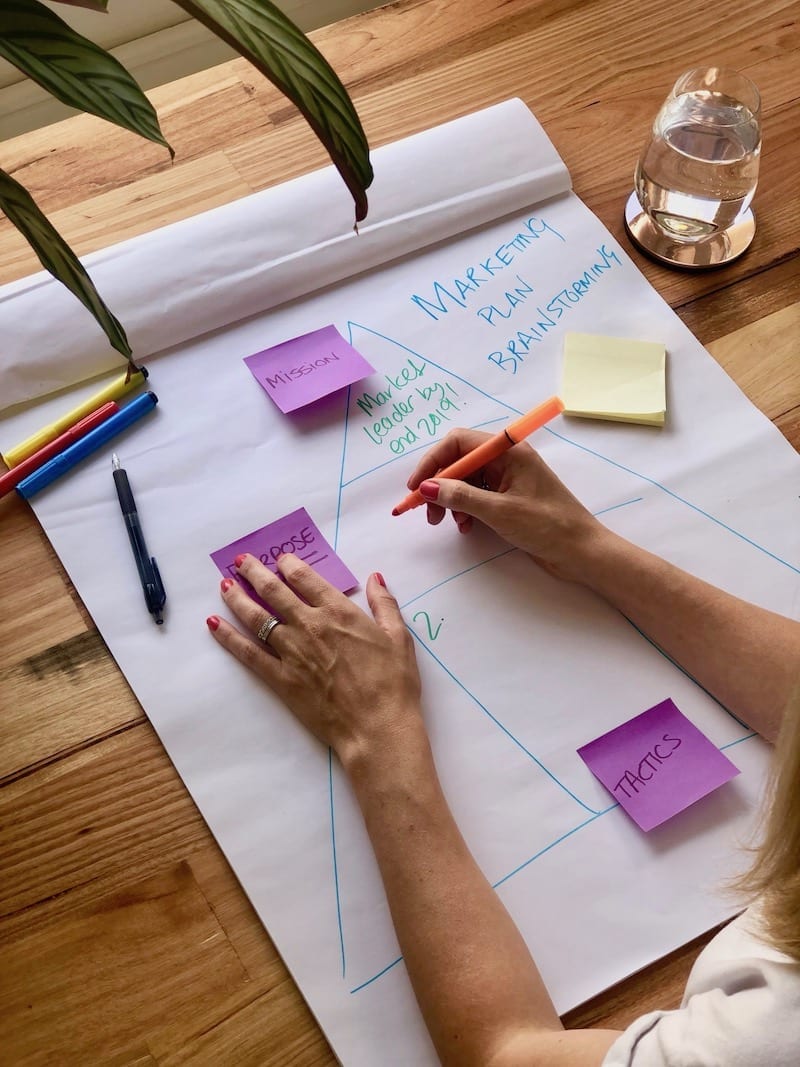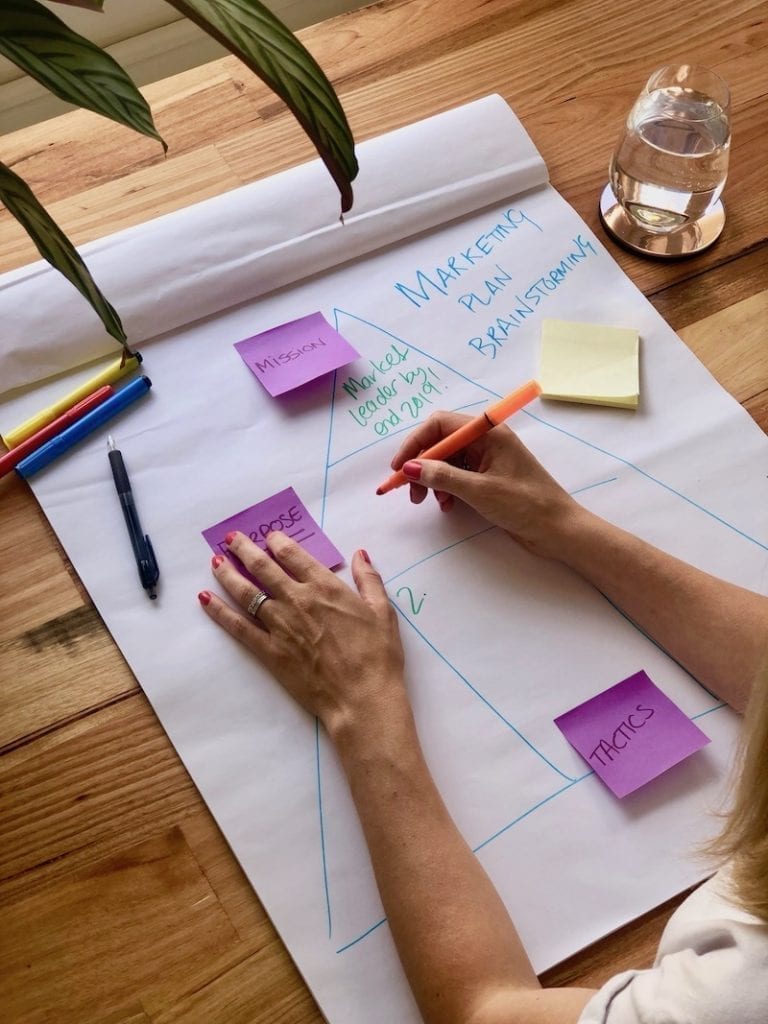 2. Your GOALS determine your marketing actions
Most of us set ourselves goals each year, be it career, health or relationship goals to ensure we get the most from our lives. A marketing plan is no different.
Setting a clearly defined ambitious vision, provides direction while empowering you and your team to keep pushing forward. Breakdown your goals into milestones. Achieving milestones provides motivation as you celebrate the small wins along the way. So what's it going to be? Don't be shy, think big, hairy, audacious goals. You've heard the saying, reach for the stars because if you miss, you'll land on the moon.
3. Audience and Channels. WHO are they & WHERE are they?
Dust off the whiteboard, get your team together, drill down on the data to understand who your customer is, the more you know about them and their purchasing habits the more effective your marketing campaigns will be.
It's not enough to know age, sex, location, you need to drill into their personality type, why do they buy your product over your competitors, think about their needs and problems and how your product or service can help them. The psychographics will help you craft meaningful and relevant brand messages and you'll understand what social channels are important to them.
You don't need to be proficient on every social channel, you just need to be where your target audience is, for example, older men read news websites and enjoy Facebook and YouTube. Younger audiences use Instagram stories, SnapChat & WhatsApp.
4. Create a Marketing Calendar
Your marketing calendar is your step by step playbook of your marketing activities. This helps your team know exactly what needs to be done, by who and by when.
Set aside a few hours and drill into the details. Create your monthly and quarterly activities calendar keeping your goals front of mind. Think about what campaigns to run and when, and what promotional channels will you use. From there you can allocate the time you need to create your campaigns and schedule when they will go live.
As a business owner, you cannot underestimate the mental load you carry around when you don't have a marketing calendar in place. Campaigns, promotions, messaging and the never ending to-do list, will keep rolling around in your head until you put it down on paper.
5. Budgets… so crucial for business success
Traditionally, the marketing department has been seen as the big spenders with little accountability and clear ROMI (return on marketing investment). Don't automatically assume you need to spend a lot to reach your audience. The most effective marketers create content their audience cares about. Make your content & messages educational or entertaining and your people will follow you.
Test your content on a small scale first, using digital marketing techniques you can learn what content is popular by the organic reach. If the content performs well organically, analyse the data on who is watching/reading and put your budget behind it.
The best marketers want the most clicks for the lowest cost, so put your best self out there, learn, optimise and test again. Most businesses base their marketing budget on 10% revenue however with today's social platforms you have the opportunity to reach an audience for less so get savvy with your marketing.
If you need help creating your marketing plan, or to project manage the rollout of your established plan, send us a message and we'll be happy to have a chat.